Johann Ruttloff

designer, craftman and mechanic
I have always had a great affinity for denim, its processing, craftsmanship and mechanics, which is why in 2008 I had the desire to develop the production of jeans in self-study. Until 2010, I refined manufacturing and production processes and then founded, with a constant passion for denim processing, this company.
Origin
GERMANY / Dresden
Year of manufacture
1988
Origin
KAZAKHSTAN
Year of manufacture
1988
ANELA AKYNOW


organiser, photographer, videographer and service
I have always been passionate about fashion craftsmanship and aspects of longevity, which is why I quit my job as an architect and have been working as an assistant manager at Ruttloff Jeans since 2022. In addition to creating photos and films, I organise production planning, manage client communication and edit the website.
Reece S-101
A masterpiece of technical precision is the Reece, which can create eyelet buttonholes especially for jeans.
The use of a gimp thread creates a richly detailed play of colours on the one hand, while at the same time ensuring great stability of the buttonhole.
Origin
NETHERLANDS
Manufacturer
REECE
Year of manufacture
1950

Origin
USA / Hartford
Manufacturer
THE MERROW MACHINE CO.
Year of manufacture
1970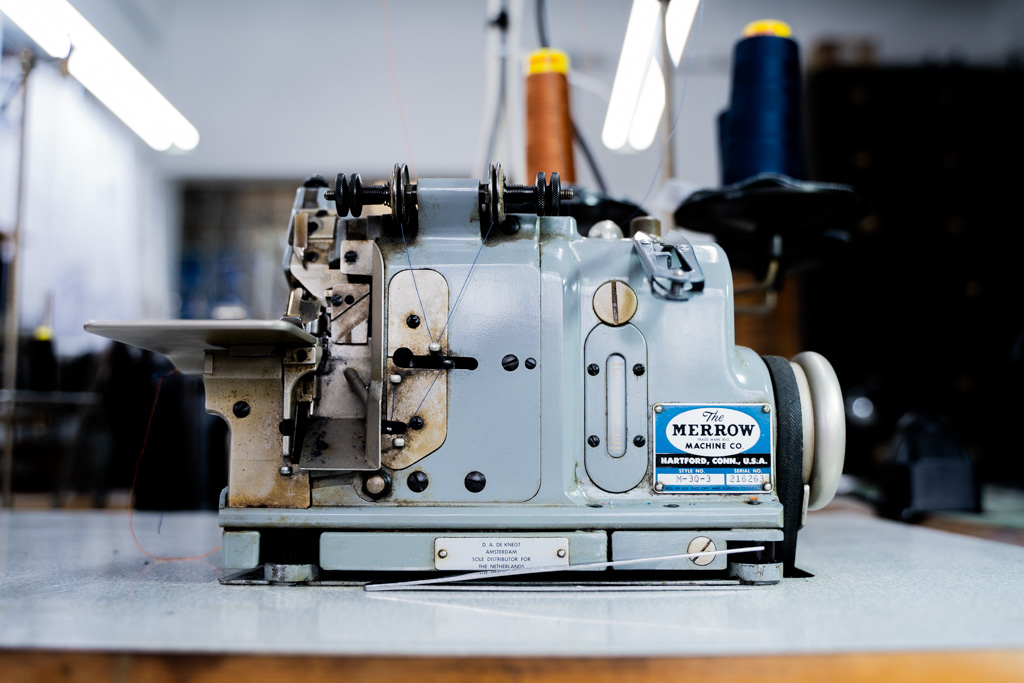 Merrow M-3Q-3
The Merrow M3-3Q-3, which is incidentally the smallest machine in the team, masters this artful technique of serging, which is called shell hemming, with legendary speed.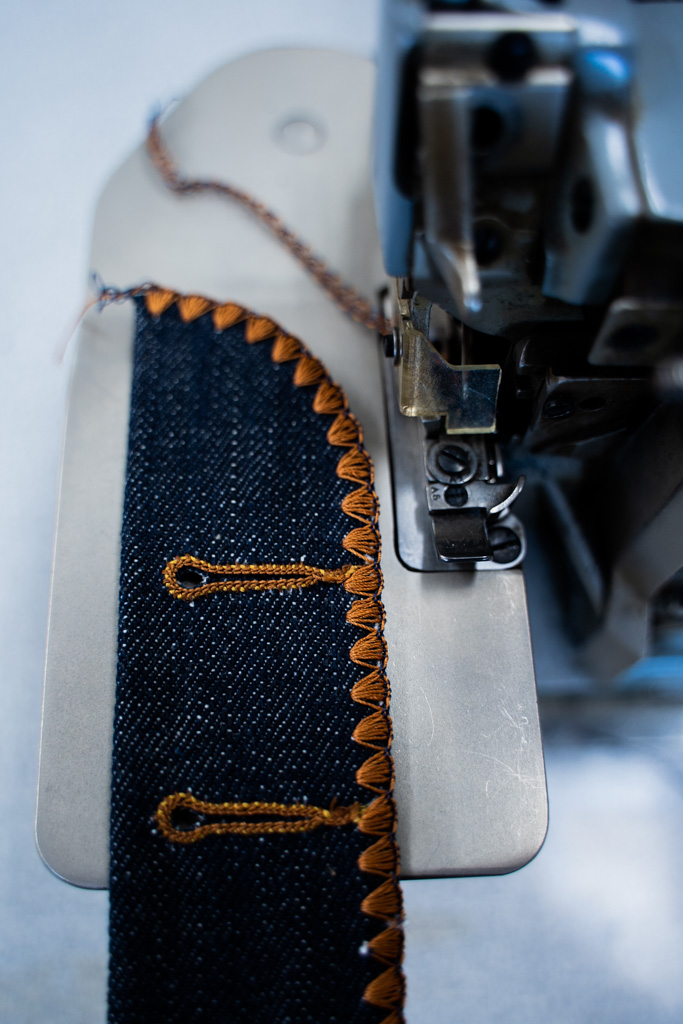 Cornely
This manually operated crank embroidery machine produces a voluminous single chain stitch that – with a little practice – can shape lines into individual embroideries.
Origin
FRANCE
Manufacturer
CORNELY
Year of manufacture
1901
Origin
USA – DEUTSCHLAND
Manufacturer
UNION SPECIAL
Year of manufacture
1970
Union Special 33500 G
The double-chainstitch producing Union Special 33500 G is a legend in its own right.
The folding device allows complete hemming of the trouser leg with a slight roping effect.
Union Special 35800
An obligatory aid when it comes to processing strong denim is the Union Special 35800 DQ.
The folding mechanism joins two entered fabrics to form a stable cross-cut seam. Even 16 layers of material can be easily processed in the saddle area with a double chain stitch.
Origin
USA – DEUTSCHLAND
Manufacturer
UNION SPECIAL
Year of manufacture
1982