1. Dialogue
Visit me – after an appointment – in my studio to give me your idea of an ideal pair of jeans. I will show you my craft, my work, and explain as much as you want to know about working with denim. The basic price of a made to measure is 590 €. The entire fit finding and quite a few details are included. If a personal visit is not possible, there is the possibility of remote communication.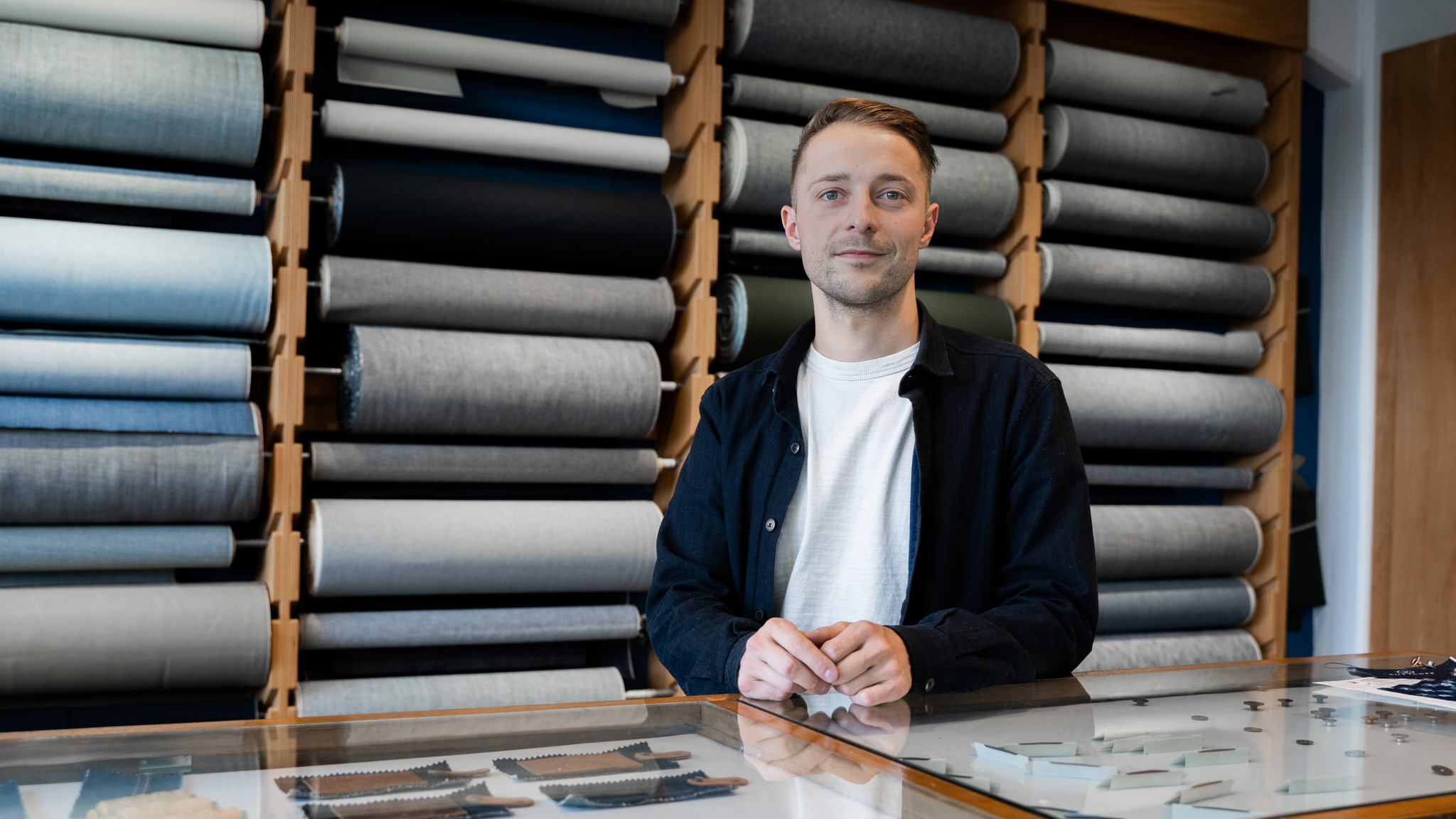 2. Fitting
Starting with at least three cuts for each man and woman, we plan together your desired fit with all the important proportions and functions.
3. Design
After planning the fit, you can choose the denim from a selection of 100 rolls of fabric. Furthermore, design and functional elements such as thread colors, embroidery, printing, sewing techniques, reinforcements, rivets, buttons, zippers, etc. are determined. There are already a lot of variations that are welcome to be used for inspiration.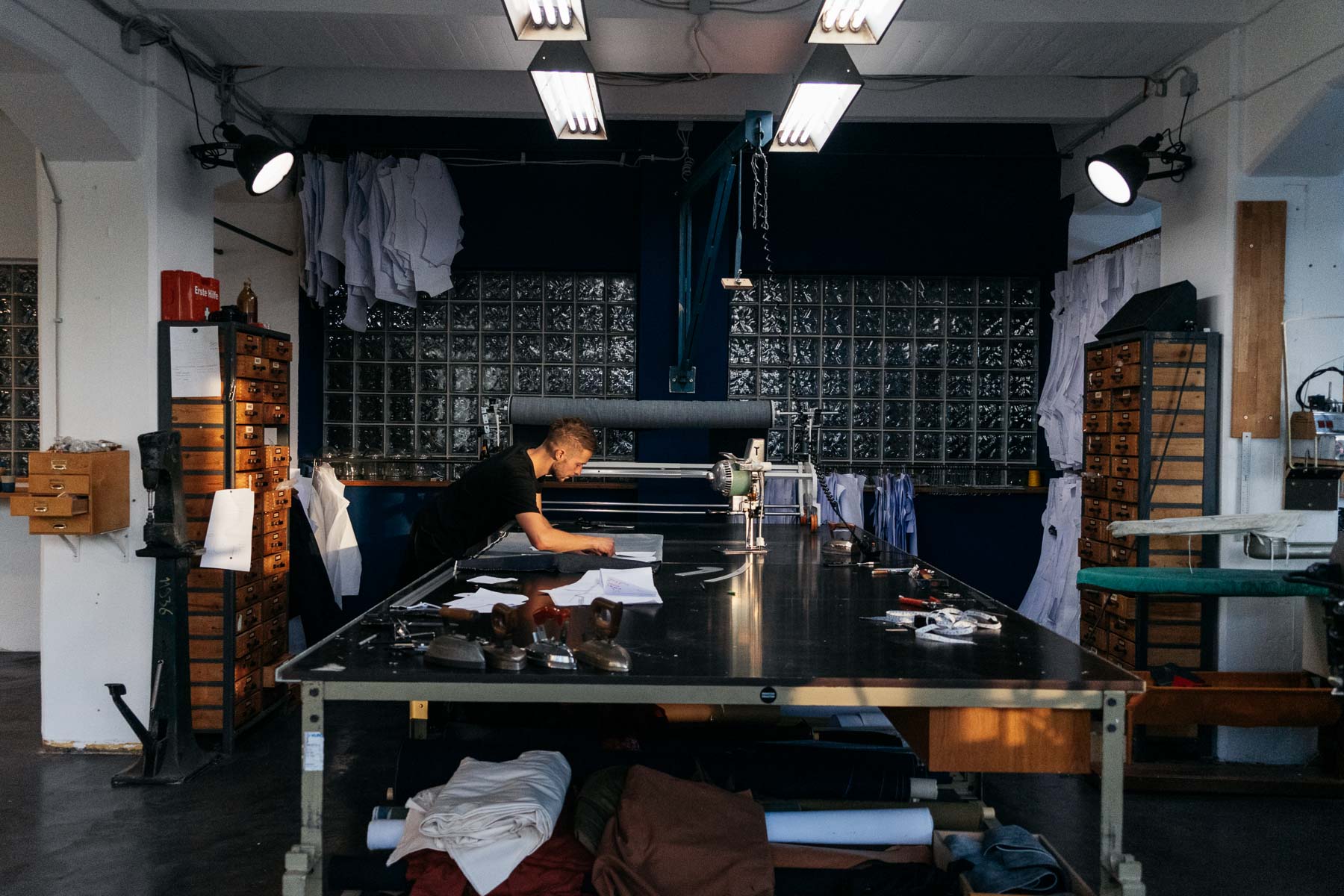 4. manufacturing
Your custom jeans will now be made by me within the next four to six weeks. You can take your personal unique piece with you and start wearing it after the second visit. The cut developed for you is of course archived, which means that a new order is not a problem. With each additional order you will receive a regular customer discount of 25%.
5. Service
In the unlikely event that your unique piece needs repair within a year, I can offer you this service for free. If you want to send in your custom jeans, you only pay the shipping costs.
For custom jeans that are over a year old, you will receive a very discounted price for repairs.